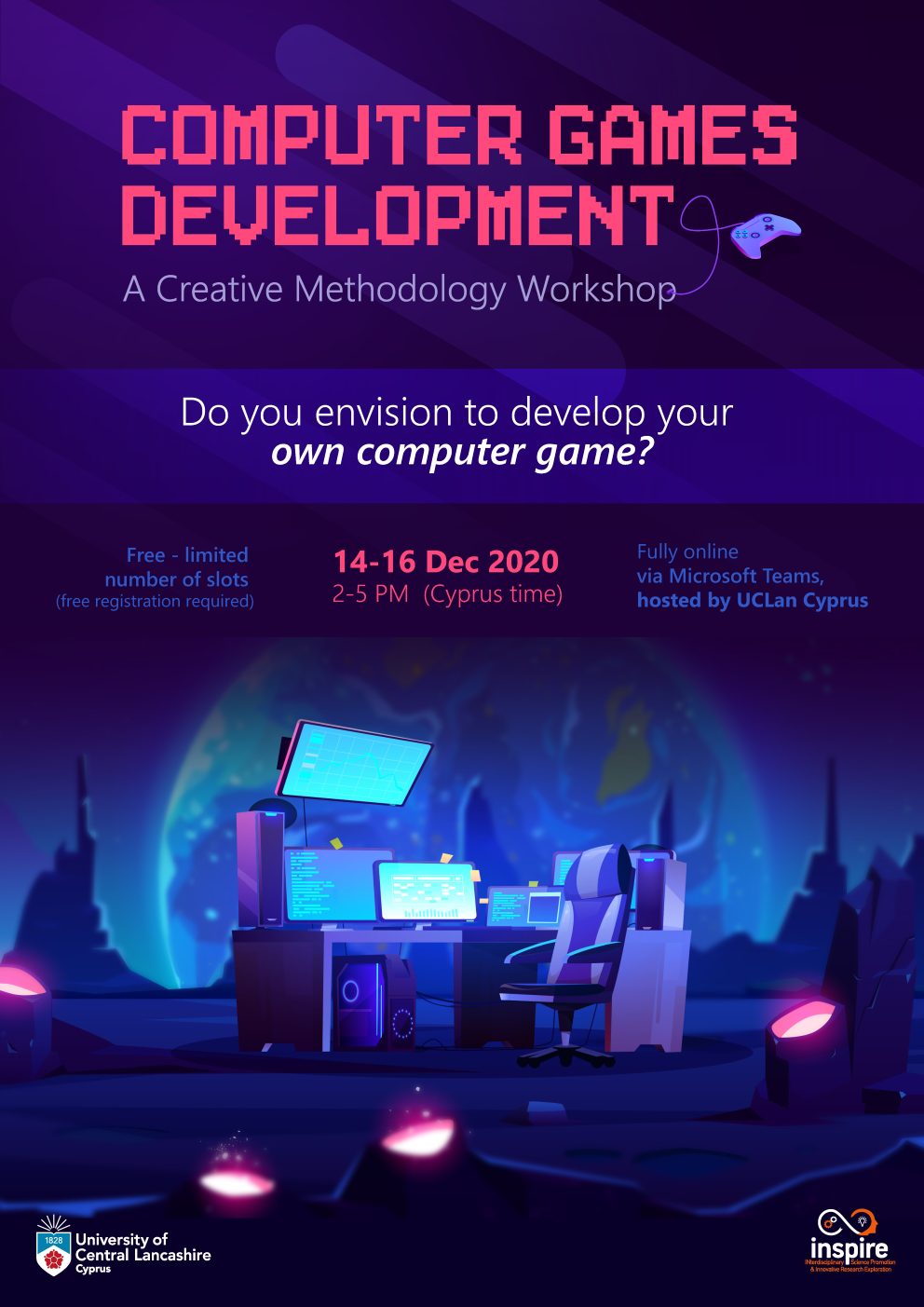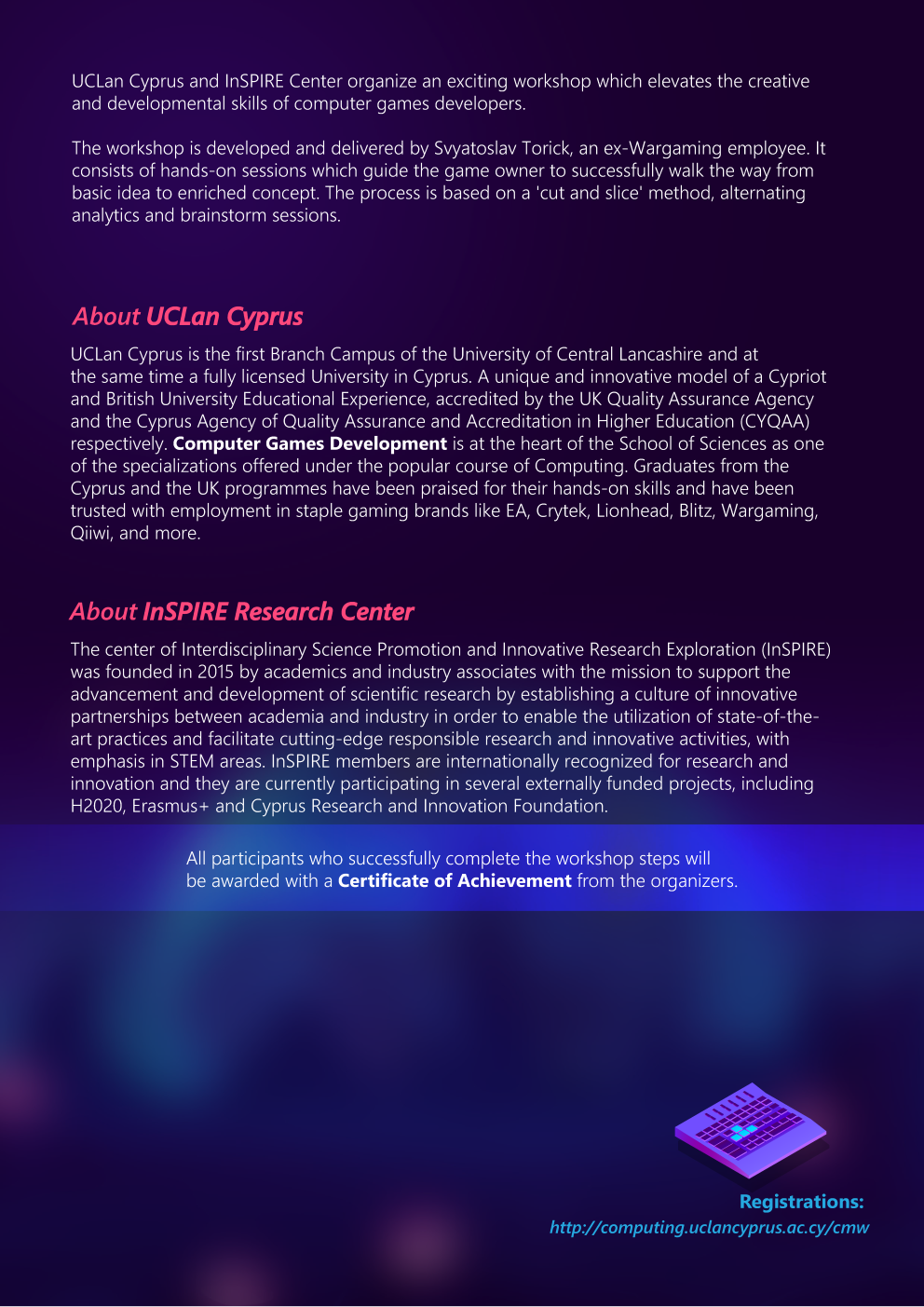 ---
Computer Games Development
A Creative Methodology Wargaming
UCLan Cyprus and InSPIRE Center organize an exciting workshop which elevates the creative and developmental skills of computer games developers.
The workshop is developed and delivered by Svyatoslav Torick, an ex-Wargaming employee. It consists of hands-on sessions which guide the game owner to successfully walk the way from basic idea to enriched concept. The process is based on a 'cut and slice' method, alternating analytics and brainstorm sessions.
About UCLan Cyprus
UCLan Cyprus is the first Branch Campus of the University of Central Lancashire and at the same time a fully licensed University in Cyprus. A unique and innovative model of a Cypriot and British University Educational Experience, accredited by the UK Quality Assurance Agency and the Cyprus Agency of Quality Assurance and Accreditation in Higher Education (CYQAA) respectively. Computer Games Development is at the heart of the School of Sciences as one of the specializations offered under the popular course of Computing. Graduates from the Cyprus and the UK programmes have been praised for their hands-on skills and have been trusted with employment in staple gaming brands like EA, Crytek, Lionhead, Blitz, Wargaming, Qiiwi, and more.
About InSPIRE Research Center
The center of Interdisciplinary Science Promotion and Innovative Research Exploration (InSPIRE) was founded in 2015 by academics and industry associates with the mission to support the advancement and development of scientific research by establishing a culture of innovative partnerships between academia and industry in order to enable the utilization of state-of-the- art practices and facilitate cutting-edge responsible research and innovative activities, with emphasis in STEM areas. InSPIRE members are internationally recognized for research and innovation and they are currently participating in several externally funded projects, including H2020, Erasmus+ and Cyprus Research and Innovation Foundation.
All participants who successfully complete the workshop steps will be awarded with a Certificate of Achievement from the organizers.
14-16 Dec 2020, 2-5 PM (Cyprus time)
---